Meet Our Horses

Coloradita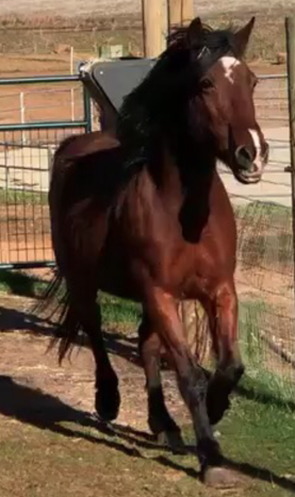 DOB: May 1, 1997. HOA-1315
Sire: Comanche, Dam: Baca Herd Mare

Coloradita gave birth on June 4, 2017 to the only filly, Isa of all foals born in 2017. Coloradita is the only living Comanche daughter. She has had foals by all 4 of the Baca Spanish Barb foundation stallions including El Pinon, El Rosio, El Savache and Relampago. In 2017, Coloradita gave birth to a beautiful Bay filly sired by Relampago. She is the latest 100% Baca Spanish Barb Filly. In 2018, Coloradita was retired and now spends her days in a Senior Pasture with her best friend Buckaroo, a 28 year old Black Morab gelding. Every once in a while she loves to kick up her heels and play "catch me if you can" with Buckaroo. She is a sweet grand lady of the Baca Spanish Barb herd.