E-Store

---
Colonial Spanish Horse Hair Bracelets and Key Fobs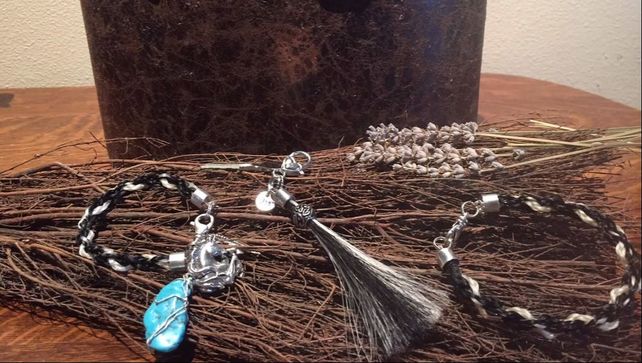 BRACELET
Double braided Colonial Spanish horse hair with single sterling silver horse head charm. $85.00

KEY FOBS
Shufly style,

(photo center)

made with horse hair from Stallion Series, pewter cap. $35.00

Four strand braided bracelet style key chain, 7"

(sorry, no photo available)

. $70.00

---
Hay for the Horses, Feed a horse or Buy a bale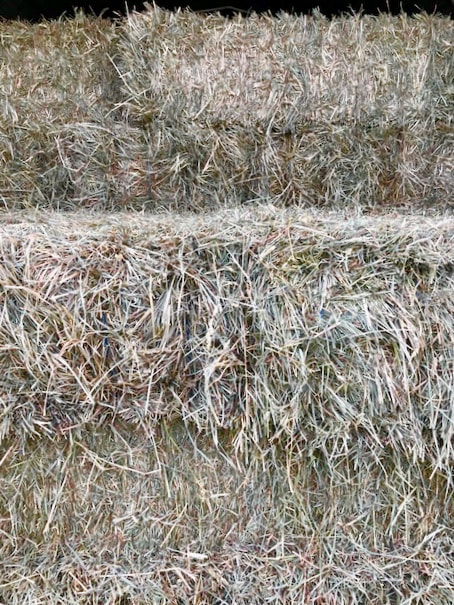 Help support these rare horses by donating food for them.
Feed a horse for a day.
$5.00
Purchase a bale of hay.
$17.00
Feed a horse for a month.
$100.00
---
Wildflower Mohair Cinches



Wild and classy cinches made with the utmost care to keep your steed comfortable.
Wildflower cinches uses only 100% Mohair. Mohair is the long silky hair of the Angora goat. It is breathable and helps wick moisture away, unlike synthetic blends which cause friction and increase heat on your horse's skin. Mohair is soft, will not stretch over time and can be dyed in a wide array of colors.
Paying close attention to detail, tension of the cord and knot placement is our priority! These small details mean everything to your horse while being ridden.
Designed and created by Lisa Calder. Get creative as you wish with our custom dyed colors. Choose from the basic stainless steel D buckle to the Nostalgic solid brass Vaquero Heart Buckle! Order directly through Lisa. She will donate 10% of your purchase to support BOC's Equine Therapy Program. Cinches start at $120.00 and increase depending on number of strands and hardware.
Honor your horse today!
Visit Lisa's Facebook page and contact her for a quote, www.facebook.com/wildflowercinches/.
---
Leslie Anne Webb Fine Art Print

---
100% of your donation goes to program development, research and preservation.
The Blue Oaks Center is a 501(c)3 non-profit organization.
All of Blue Oaks Center's organizational/ administrative work is done purely by volunteers.
We do not use any donation money for administrative costs or salaries.. All donations are tax deductible.

---